21 Day Transformation-Find your Voice-Transform your life-Sing to Thrive
1:1 COACHING AND HEALING WITH JULIA
For singers and non-singers alike, from CEO's, artists to families this powerful way of healing helps you discover those aspects of yourself you have rejected, forgotten or just ignored!  
DISTORTED COMMUNICATION IS THE ROOT CAUSE OF ALL STRUGGLE.
Speak with confidence and charisma, sing fearlessly without self-judgment, and express yourself authentically in all relationships. Use your voice as the instrument for personal transformation.
We are a product of our beliefs
We all operate from subconscious patterning, old behaviours and negative beliefs passed on to us by family, peers, the media, society, cultures and religions, and also situations that we may not comprehend at the time, and through fear, we hold onto them. It is easy to compromise and lose yourself by not having a voice and believing you don't have the power to change things which affects your physical and mental health and the way you manifest in the world. 
If you are ready for TRANSFORMATION you have to clear sabotage programs held in the subconscious. Past Age Clearing and Healing (PACH) merged with Singing activates the power of neuroplasticity, vibrational frequency and the heart /God connection to heal deeply and create permanent positive change.  
EMBODY the sacredness of your VOICE to consciously create your ideal life and align with your higher purpose.
PAST AGE CLEARING AND HEALING (PACH) is a gentle, nurturing, yet powerful process to clear energy blocks, limiting beliefs, negative behavioural patterns, unresolved issues and trauma.  This process helps you to move through stuck emotional states and layers of conditioning to help you balance your energy and feel confident to express yourself freely and live more authentically.
SOMATIC SINGING LESSON teaches you our 8 easy vocal tips and techniques to connect you to your power voice, build good singing habits, expand your vocal range and enrich the quality of your tone.  We tailor the lesson as everyone is unique and needs a personalised approach.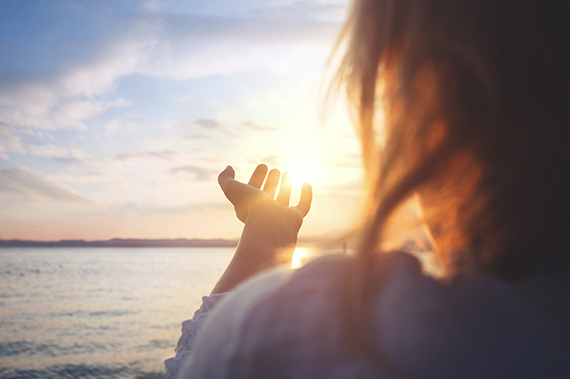 This work is powerful, deeply healing and transformative. I hold a high level space to either move you through times of upheaval and challenge or raise you to your next level.
Energy exchange $180
1x 90min VOICE JOURNEY sessions held in-person on the Sunshine Coast Qld.
We start with a PACH session to clear blocks and emotional wounds with the voice. Then journey into a somatic singing lesson to integrate the new energies and consolidate the new belief systems.
Unapologetically and confidently

find your voice and connect to the REAL you to start living authentically with passion and purpose.
Please avoid caffeine and sugar before a session.
Energy exchange $120
1x 60min PACH SESSION can be held in-person or via phone or zoom. 
No singing is involved.  Using the Past Age Clearing and Healing process we delve into issues that  are presenting in the body and psyche to release and heal.
Ideal for those of you who struggle to speak up and set healthy boundaries and ask for what you want.
Please avoid caffeine and sugar before a session
Energy exchange $120
1x 60min SINGING LESSON held in person on the Sunshine Coast, Qld.
No PACH is involved
Learn our somatic singing approach to find your powerful voice and build the necessary skills to become a confident and charismatic singer.
Learn about vocal health and how to look after your voice.
Get easy strategies on how to keep expanding your vocal range and improving your vocal power.
Includes audios and resources to use at home or in the car
Hello Beautiful Soul. My personal journey with the PACH process and singing, amongst other critical healing aspects like nutrition, movement and bodywork, has been profound. If you struggle with speaking your truth, doing too much for others, putting yourself last, and not having enough joy in your life, this approach is potent. If you desire to sing but battle with the inner critic, you are blocking your ability to create effortless joy, a robust immune system and a healthy mindset.
This work goes to the heart of change for you to joyfully build skills to become the dominant creative force in your life, find your powerful voice and transform your world.
To learn more about my journey click here.
To chat about how this work can help you please send me an email and I will get back to you within 24 – 48 hours to make a time to connect. I look forward to hearing your story.
To engage in what Julia does is to be transformed. I have come to know myself in ways that I could not previously have fathomed. Like a lot of people I have always had issues with giving myself the freedom to truly express myself. Through participating in both Julia's weekly singing sessions and the PACH work she does I have had the opportunity to face and dissolve many of the fears surrounding my inhibition with speaking my truth. While these fears have been ruling my life I have either kept my mouth shut when I should be speaking up or opened up in a destructive outburst – usually at those whom I most care for. Neither mode of expression is my truth. As my fears have evaporated I have been empowered to speak more and more from a place of conscious presence and awareness. When speaking from this place I see myself as I really am – spontaneous and free from the conditioning of the past. As a consequence my life is transforming in all those ways that I want like more joy, vitality and contentment. I am truly grateful to Julia and the supportive yet positively challenging environment that she creates.
I was abused sexually, physically, verbally and emotionally as a child. I suffered from anxiety, depression, low self esteem and just couldn't seem to start making better choices for myself in life. I've sought many different healing mediums over the last 15 years including hypnotherapy, psychotherapy, counselling, NLP, kineisiology, rebirthing and spiritual healing. Although I seemed to gain a little something from all of these methods, I remained stuck in self loathing, negative mindsets and toxic relationships. I told myself that I loved myself whilst looking in the mirror but I just didn't feel the love. Didn't experience the peace. Until I began PACH sessions with Julia. Pach has changed my life. I have come home. This very simple yet profound healing simply unlocked the beliefs that I took on about myself and how life is for me. I had quite a few sessions because I wanted to. I processed pretty intensely for 2 months and sometimes it was hard but I already had the sense of peace from the very first session. I was willing to let go. I didn't want this stuff ruling my life anymore. My children, partner, family and friends have all seen the effect Pach has had on me. I can't thank Julia and the PACH work enough. Feel the POWER!!
I came to Julia for some past age clearing, not knowing what to expect. In my first session I was taken to a place I hadn't been able to access by myself, with all the workshops etc. that I had done. It was really deep, but essential for me to go there so I could heal and move on from childhood trauma. I felt safe, nurtured and allowed, in that space, to open up without judgment. And the singing is just pure joy and so uplifting. I value Julia's work and recommend it to those wanting to feel freedom.
Thank you for your courage and generosity, for helping me open up my heart, and for inspiring me to be a better person and to continue on the path of being a teacher. Singing has helped my battle with anxiety and occasional bouts of depression. My heart feels open and my worries have melted away, and I feel connected with people and with myself again. Thank you sincerely Julia for being the amazing person that you are and for giving so much to me and so many others.
THANK YOU SO MUCH. The guilt is gone !!!! I used to feel deeply guilty about most things and since we had the session it is almost completely gone. I can breath deeper, are much more relaxed and have more space within myself - and are much more hopeful for the future. I am so grateful and happy. You are a wonderful WOMEN.